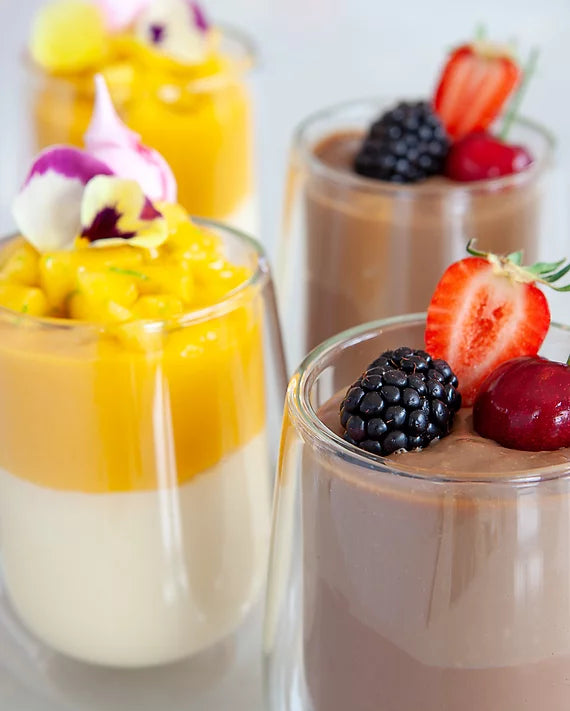 Services
Do you run a restaurant or cafe? Are you opening a shop or just organising a party?
Surprise your guests and family with something luxurious and delicious! Our desserts are a great choice for an unforgettable day. We offer luxury chocolates and pastries.
To finish, we will help you to set up tables with complimentary cake stands and glassware to suit your party!
IMPORTANT: 5 days notice is required.
WEDDING CAKES
For wedding cakes, please contact us for availability as soon as you've set your date. We're a small business, therefore, we can only accommodate two wedding cakes per week so plenty of notice is important. Once details of your cake have been agreed, a non-refundable deposit of £120 is required to secure your date. 
​
We offer cake sample tasting boxes consisting of four different flavours to choose from which can be dispatched or collected.
A sample box will be provided free of charge to anyone that orders their wedding cake from us! Otherwise, sample boxes are priced at £30/box. 
​
Because every cake design is different we will take the time to design your perfect cake with you.